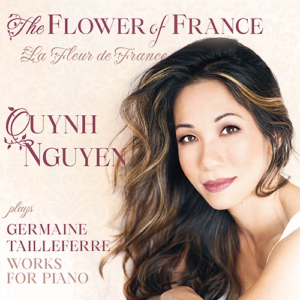 Germaine Tailleferre, obras para piano.
Germaine Tailleferre (1892-1983) alcanzó la mayoría de edad en la explosiva creatividad del París de los años veinte.
Conocida por ser la única mujer miembro de Les Six, su círculo de amigos también incluía a Charlie Chaplin, Picasso, Modigliani, Diaghilev, Ravel, Stravinsky y Monteux.
"The Flower of France", una grabación del sello estadounidense Music and Arts, presenta música abarca 60 años y representa algunos de los mejores y más significativos trabajos de Tailleferre, algunos de ellos raramente interpretados o grabados. Álbum grabado por la galardonada pianista estadounidense de origen vietnamita Quynh Nguyen.
#Tailleferre #músicadecamara #instrumental #julio2023 #MA1306